HAPPY HAUS
Happy Haus is a family label that we created in 2015 by first addressing women, while thinking about the future of our children. This is how we imagined a feminine, timeless and committed wardrobe, voluntarily reduced to minimize our ecological impact. Because we've always been convinced that we don't need more than ten pieces of clothing in our wardrobe: two or three pants, as many dresses, a skirt, a jumpsuit, a coat, two shirts and then… that's it. !
This is why we offer you a permanent collection, enriched with a maximum of ten models each year, and composed of clothes carefully developed for you and designed to be worn all the time and for a long time. Beyond a style, Happy Haus offers you this lifestyle that invites you to take care of yourself, while caring about others and our planet.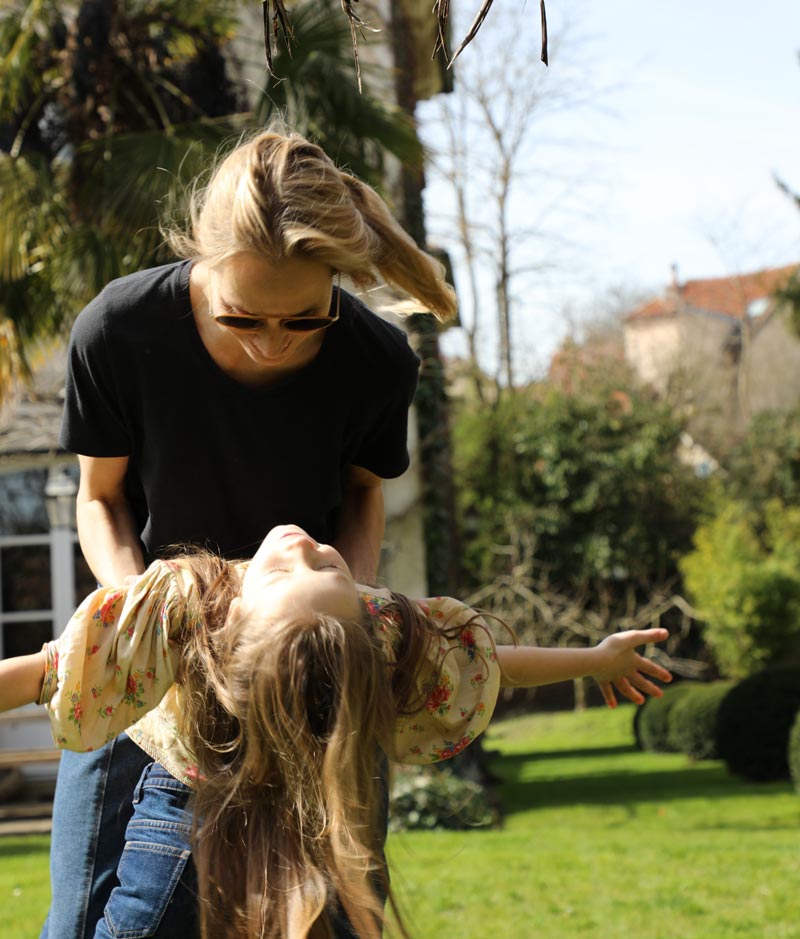 HAPPY
HAUS FOR
KIDS
Find our iconic models through a capsule collection for your children: same cuts, same details, same manufacturing standards and same ecological and responsible commitment. Thanks to this deliberately limited selection, we offer you the most beautiful "basics" of a children's wardrobe at the fairest prices!
"My greatest commitment to the planet is to create clothes
that can be worn for as long as possible. »
Sandy, Creator and Founder of Happy Haus
COME
TO DISCOVER
OUR SHOWROOM
Take the time to come and discover the Happy Haus collection in our showroom that we have opened at our home in Montfort l'Amaury, 40 kilometers away.
from Paris.
A unique moment that we offer exclusively by appointment. So don't hesitate, we look forward to welcoming you.